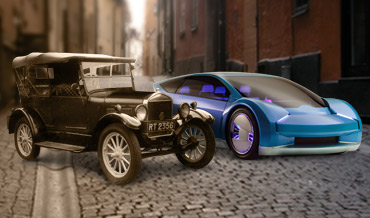 Our History
The International Organization of Motor Vehicle Manufacturers was founded in Paris in 1919. It is known as the "Organisation Internationale des Constructeurs d'Automobiles" (OICA).
Who We Are
We are working together around the world.
The organization's membership comprises 35 national trade associations around the world, including all major automobile manufacturing countries, thereby covering virtually the entire motor vehicle industry all over the world.
The organization maintains permanent committees which conduct activities in the fields of technical affairs, communication, and industry statistics. In addition, the Organization's Exhibition Committee coordinates international motor shows.
Our Mission
The general purposes of the organization are to defend the interests of the vehicle manufacturers, assemblers and importers grouped within their national federation and, in particular :
Link the national automobile associations,
Study issues of mutual interest relating to the development and future of the automobile industry,
Collect and circulate useful information among member associations,
Establish policies and positions on issues of mutual interest to the members,
Represent the automobile industry at the international level, in particular with intergovernmental and international bodies,
Disseminate and promote industry policies and positions among international bodies and the general public
Committees
Exhibitions, Technical, Statistics, and Communication Committees
OICA's four committees conduct their activities in the fields of technology, communication, statistics and the coordination of international motor shows worldwide. These committees represent the common interests of automobile industry, and in particular its member associations, at the international level to governments, organizations and to the general public.